RECEIVE OUR NEWSLETTER!

"Unless you're leading the Dog, the view never changes." - sign just outside the Yankees spring training clubhouse, Legends Field, Tampa, Florida

MODERNERA CALENDAR
by modernerabaseball.com

What can you expect from modernerabaseball.com?
Lots, dudes and dude-ettes.
This article sponsored by:


Save up to 80% on NEW replacement Ink Cartridges!
Epson, Canon, Brother, and more! HP No.45 - $14.95. Click here for a FREE offer! www.CarrotInk.com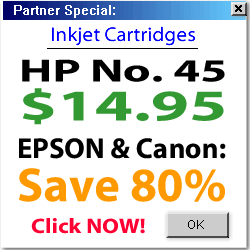 As the saying goes, "the best is yet to come."
For starters, we've provided you with everything you need to know to dabble in the "ultimate" cross-country ballpark tour. Volume I is on sale now right off of the home page for just $5.95! Ok, it's a multiple-part series but it's worth every penny!
What else Bubba?
How about a little inside peak at the Nolan Ryan Museum? Ya mean, he's got a museum, too? Yeeper, pardner. We'll also let you know about the Modern Era Ortiz - Ramon and Russ that is - two of the youngest and baddest pitchers to take the hill in the game today.
We'll also let you in on the mind of commish Bud Selig, and colorful slugger Jason Giambi, plus Joe's predictions for World Series opponents in 2001.
Mostly though, we want your feedback - dudes and dude-ettes - so don't hesitate to chime in anytime by e-mailing us by using the link "Scouting Report."
Also, it's game if your dude children want to throw in their two cents. After all, this is a kids game remember!
Sponsored by:
Link to this site. Feedback.
All contents copyright © 2001, all rights reserved. Disclaimer.
Jan 30 2002, 23:42:38
related resources:

This site's search engine optimization by WebSeed. Publishing technology by WebSeed Publishing.