Use the best selling and auction tools possible to make your business stand out in the emarketplace

Do you have a list of products you'd like to sell online but don't quite know how to go about it? Learn about the emarketplace on EZInternetSales.com!

Arm yourself with the tools and services to run a successful business selling online. Rather than building and marketing your own website, advertise your product across hundreds of sites on the Internet. Sign up with an online marketplace that will advertise your goods on hundreds of sites across the Internet. From auction selling tools to marketing services, online marketplaces provide a wide listing of products and services that can help your business improve operations, generate sales leads, and increase your bottom line.

Take your products to the traffic rather than waiting for it to come to you. No matter how many products you want to sell online, these marketplaces claim to be able to handle the volume. From auction tools to marketing services, maximize your return on investment – sell online profitably by using an online marketplace to advertise your inventory.

Get the resources you need to successfully sell goods online – go to EZInternetSales.com!

Copyright 2001


Back to modernerabaseball.com:
MODERNERA DEMAND
Two years ago Phil Nevin was a hack. Two years later, he's one of the most coveted free agents on the market.
MODERNERA ROAD TRIP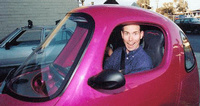 He's hit every Major League Baseball ballpark and spring training facility, the Pacific Coast League, California League, Hall of Fame, Nolan Ryan Museum, College World Series, Field of Dreams and the Cape Cod League, among others. Now what?
MODERNERA BERMANISM'S

Back in the 1980s, ESPN's Chris Berman made a name for himself, partly because of the plethora of "Bermanism's" he put on Major League Baseball players by incorporating popular culture into their names while providing fans with daily game highlights.
Berman does very little baseball these days, but modernerabaseball.com decided to take a trip down memory lane to create our favorite "All-Bermanism Team" of retired players. This may not be a club you'd assemble for a pennant race but without adieu, here's our lineup thanks to Chris "Mississippi" Berman.
MODERNERA IRONMAN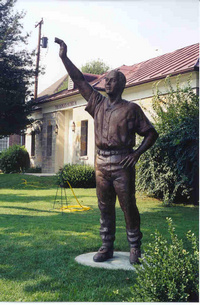 Baseball's Ironman left a lasting impression on the game.
He played the game like it was meant to be played. For that, fans of America's pastime couldn't help but admire him.
modernerabaseball.com decided to collect perspectives on Cal Ripken, Jr. from three very different fans – a lifelong Orioles fan from Maryland, a Ripken fanatic from California and broadcaster Jon Miller.
MODERNERA SATIRE

Texas shortstop Alex Rodriguez sends a letter to Boeing, the aviation manufacturer based in Seattle, and encourages company executives to move to the Dallas area.
The truth is, A-Rod is not the first to move beyond his realm as a ballplayer and dabble in the business world, not the first to show that his expertise goes beyond hitting sliders and fielding ground balls. Our content partner, Athlon Sports, went back into their archives and pulled out correspondence from the past.
MODERNERA BREAK OUT
He's a SoCal stud who likes to surf, but lately he's just been crushing a baseball.