Back to modernerabaseball.com:
MODERNERA LAUNCH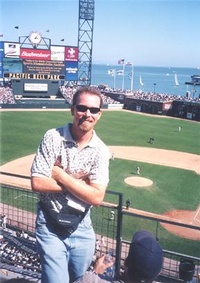 Welcome to modernerabaseball.com, an exciting new Web site for Major League Baseball fans that provides unique perspectives and stories on the Modern Era Players, Managers, Characters, Ballparks and the like that make baseball America's great, national past time.
This site is designed for the fans and to that end its launch is dedicated in memory to my late father, Joe Connor III, who – in addition to being just a wonderful Dad - was a true baseball fan as well as strong advocate of the fans.
MODERNERA RADIO APPEARANCES

Listen to Joe talk ballparks and his book, "A Fans' Guide To...The Ultimate Ballpark Tour" on these stations:
July 20, 8 p.m. (Central Time) on KTCK, Sports Radio "The Ticket," in Dallas-Fort Worth with host Timm Matthews. Go to http://www.theticket.com and click on "Listen" to tune in.
July 22, 10:25 a.m. (Central Time) on ESPN Radio 1000 in Chicago with host Jim Volkman.
MODERNERA DREAMIN'
Ah, minor league baseball where one can only dream of "The Show."
MODERNERA HIDEAWAY
If you're going to spring training in Tucson, Arizona, be sure not to bypass this hideaway.
MODERNERA TONY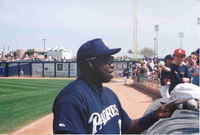 When Tony Gwynn decided to hang it up for good at season's end, he not only left his bat – but also his mouth.
You see, unless Gwynn was getting ready to hit or take the field, he just loved to rap with 'ya.
MODERNERA LE-GO MI PEDRO!

Only in 2001 can Pedro Martinez be given a warning for grazing a batter - WITH A FREAKING CURVE BALL! How did the game stoop to this utter mess? By licensing Barbie Doll, that's how! Learn more about this disgrace to our past time.