HELPING FANS PLAN AND MAXIMIZE A BALLPARK TOUR!
Featured on ESPN Radio, FOX Sports Radio and many other stations!
Home
About Us
Link To Us
Testimonials
Other E-Guides
Ballpark Planning
Father's Day Contest
Media Schedule
E-mail Feedback
About The Dedication



MODERNERA PLAY-BY-PLAY LEGEND
by modernerabaseball.com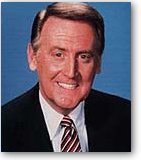 Never been one to listen to the ballgame while at the yard? Well, make an exception for a legend. I grant your subconscious permission.
After after, Vin Scully can't keep doing Dodgers play-by-plan forever. I mean, it's only been, what, 50 years?

This article sponsored by:


Click here for ALL your Sports Gear!
Indoor, outdoor, hunting, camping, hiking, water sports and more! www.McSports.com

Arguably the greatest play-by-play announcer to ever live, Vin Scully IS the Dodgers. For more than a half century, his eloquent voice and vocabulary has entertained baseball fans across the world.
"It has been my life you know," Scully said. "I still get goose bumps, you know. I try the best as I can to call whatever it is as quickly and accurately as possible and then shut up and get out of the way. I have always been – since a small child – a fan of the roar of the crowd. And I can sit there and the crowd is screaming and I'm just covered with goose bumps. I just love it."
It's been quite a ride for Scully, who joined Hall of Fame announcer Red Barber and Connie Desmond as part of the Brooklyn Dodgers' broadcast team in 1950, just one year after graduating from Fordham University in the Bronx.
With 53 years of broadcasting to his belt, it's hard to answer the question: "What are your three greatest broadcasting moments?"
"I mean there have been, I mean, you just can't count when you've been around a long time," Scully tried to explain. "I have one feeling and that's thank God. That's my overwhelming feeling: gratitude, thanksgiving. I really don't try to take pride. I really try to realize that whatever I have is God-given and I could lose it – like that – in one second."
The humble Hall of Fame play-by-play man, voted "Sportscaster of the 20th Century," said one of his top three memorable moments came just one year after he entered the broadcast booth with the Dodgers.
"I wasn't on the air but Bobby Thomson's home run in 1951 is probably the most remembered home run for such a long period of time. That was really big. Luckily, I didn't have to get involved with that one!" Scully quipped. "Thank goodness Red Barber was broadcasting and I was standing behind him!"
Thomson's dramatic "shot heard 'round the world" three-run homer on October 3 of that year of course lifted the New York Giants to the National League pennant over the Brooklyn Dodgers.
"But there are an awful lot of individual performances," Scully commented. "Sandy Koufax's perfect game, (Koufax's) four no-hitters, (Don) Drysdale's and Orel Hershiser's string of zeroes. I mean, there have just (been) a ton."
"I mean Don Larsen pitched a perfect game in the World Series (in Game 5 of the 1956 World Series) – it can't get any better than that!" Scully continued. "You talk about a no-hitter, that's great. You talk about a perfect game, that's incredible. Then make it a perfect game in the World Series, I mean that had to be memorable, especially (because) he was a fellow who was at the end of his career and never considered a great force. I mean he was a pretty good pitcher. It wasn't one moment, it was the whole game, but in retrospect looking back that was a big surprise, you know."
All told, Scully has called 18 no-hitters and two other perfect games, Koufax in 1965 and Denny Martinez 26 years later, in 1991. In addition to Drysdale's 58.2 scoreless innings streak in 1968 and Hershiser's 59 scoreless innings run in 1988, the legendary play-by-play man also was at the mike for Henry Aaron's 715th career home run that broke Babe Ruth's major league record. He has also called 25 World Series and 12 All-Star Games.
So with all these incredible memories and milestones, what are Scully's two other most memorable moments? "The big ones," as he likes to call them?
"In 1955 when Johnny Podres beat the Yankees in the World Series and it turned out to be the first and only Brooklyn Dodgers championship, that was memorable because I understood the frustration of the team," Scully answered in describing his second of three most memorable moments. "It was monumental in the Borough of Brooklyn. I mean, it clearly was."
Podres' shutout of the Bronx Bombers in Game 7 of the 1955 Fall Classic was truly original. So too was an incredibly dramatic event some 33 years later on the other side of the U.S. in Los Angeles, California.
1 2 next page->
Sponsored by: