MODERNERA REJUVINATION
by modernerabaseball.com

For a little over a month every season, Major League Baseball returns to its roots.
Really.
We're not making this up. And they STILL call it by the same name - spring training. Imagine!

This article sponsored by:


Save up to 80% on NEW replacement Ink Cartridges!
Epson, Canon, Brother, and more! HP No.45 - $14.95. Click here for a FREE offer! www.CarrotInk.com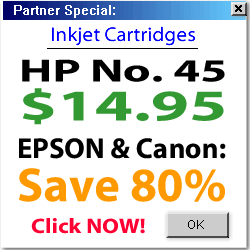 Thoughts of contraction, labor strife, salary caps, revenue sharing, corporate-named stadiums, outrageous ticket prices, pompous owners, hideous agents, lunatic players (a la Carl Everett) and an utterly clueless commissioner can all be blocked out of your mind if you try just hard enough.
Come with me…Just try…Relax, you're dreaming now…That's it…Shut your eyes…There you go…You're dreaming now…
Players and fans intermingle in the warm sun as if they were neighbors. Young boys, girls and yes - even dogs - roam freely amongst pristine cut green grass, innocently whisking away in the closeness to their heroes and stars along with dad's, mom's, brothers, sisters, aunt's, uncle's - and other dogs.
MLB spring training is indeed different and the 2002 season will be much different too.
For the first time in a long time, two teams - the Texas Rangers and the Kansas City Royals - will bid goodbye to the Sunshine State and the Grapefruit League after years of placement there.
The Philadelphia Phillies meanwhile will say goodbye to Jack Russell Memorial Stadium in Clearwater, Florida, which has been their spring training home since 1955. In 2003, the Phillies are expected to christen a new training facility in east Clearwater. And the Toronto Blue Jays will return to spring training to find their training facility and ballpark grounds recently renovated.
The Rangers and Royals, who have played at Charlotte County Stadium and Baseball City Stadium in Florida respectively for several years, next season will begin their new era of spring training in the Grand Canyon State and the Cactus League. A 10,500-seat stadium and spring training campus is being constructed for both clubs in Surprise, Arizona, a suburb west of Phoenix.
Their move will do more than simply shift the balance of teams between Florida and Arizona. It will change the way fans view their favorite teams and favorite players on opposing teams. In effect, Ranger and Royal fans in particular - and their players - will be starting all over in a new facility and a new state.
But that's what spring training is all about anyway really when you think about it - for players and fans.
It's about starting over.
A chance - for at least one month - to forget about all the failures of years past. It's no wonder then that the Red Sox and Cubs draw so well for spring training.
It's a time of eternal optimist for every team that this season is "the year." Yes, even the contraction-bulleted Twins, who - oh, yeah, that's right! - were in first-place much of last season in the American League Central.
In large part, spring training is also a time for unsung players to rise to the occasion to earn a spot on a major league roster to get to "The Show." Division III and Independent League hacks, who at 28 or 29, finally "catch" the eye of a General Manager by surprise. Eric Owens was just that before 1999. Now he's a stud with the Marlins.
Spring training is also a time of incredible fan access to the game's great players - one of the most unique and rare facets remaining in sport today.
Every spring training facility has several practice fields where players perfect their craft and fans easily secure an autograph - just like it's been for so many years.
Unlike the regular season, it's not unusual during spring training for players to move about along the same paths as fans to get from point A to point B with no fences, ropes, security guards or other impediments. What a concept!
It's a time of history where ballparks are named after county commissioners and other local legends, and corporate-named stadiums are thrown out the window at least for a month.
The spring training experience - it's a time to cherish indeed - with a spouse, son, daughter, parent, grandparent, you name it.
Even your dog.