Related Articles
(Sorted by topic similarity...)

'MODERNERA ROAD TRIP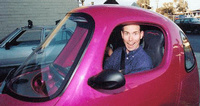 He's hit every Major League Baseball ballpark and spring training facility, the Pacific Coast League, California League, Hall of Fame, Nolan Ryan Museum, College World Series, Field of Dreams and the Cape Cod League, among others. Now what?

MODERNERA CONTEST WINNERS!


The stories were submitted and the memories relived. Read about our winners in the inaugural modernerabaseball.com Father''s Day Contest!
Outrageous salaries! Pompous owners! Child-behaving spoiled brat players!
There's been plenty to dislike about Major League Baseball in the ModernEra, to say nothing about 1994, the year the World Series was canceled due to the strike. Then you innocently bump into Henry Widgren and are reminded why you love this game.

Ever since I could walk I''ve always wanted to visit the Baseball Hall of Fame and Museum. There''s just been one problem: I''ve never understood why it had to be located in the middle of New York State - which is to say, in the middle of bleeping nowhere!
Then I finally visit, and I understand.


MODERNERA SWEET BALLPARK VIEWS

It''s no secret why SAFECO Field, known to the locals as "The SAFE," is a hard ticket to come by.
Just where to begin describing this ballpark with arguably the most incredible views from any professional sports venue on the planet today?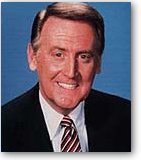 Never been one to listen to the ballgame while at the yard? Well, make an exception for a legend. I grant your subconscious permission.
After after, Vin Scully can''t keep doing Dodgers play-by-plan forever. I mean, it''s only been, what, 50 years?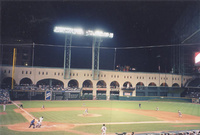 There are few givens today in Major League Baseball but here''s one of them - teams are building themselves new ballparks like there''s no tomorrow.
Well, they''re not exactly constructing these new digs all by their lonesome. That would be too sensible.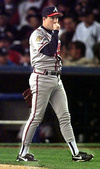 Why has a Brian Tollberg, late of the Independent League, who barely throws 86 miles per hour, been able to remain in the major leagues longer than many pitchers who throw much faster – upwards of 92 miles per hour or more?
How come Atlanta pitcher Greg Maddux – who throws with the same velocity as Tollberg and is barely 6-feet tall and 180 pounds – is recognized as arguably one of the greatest pitchers of all-time?

The All-time teams for the Orioles, Sox, Yanks, Jays, and – yes – even Devil Rays.
We had fun with this. We think you will too.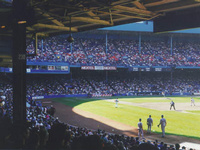 Motown's boys haven't made much noise in nearly two decades.
Still, memories of '84 will never go away for this Tigers fan.

The modernerabaseball.com inaugural Father's Day Contest was a big hit with fans, including winner Peter Goldfinger who is a poet at heart.
Read Peter's Father's Day contest submission and – in his own words – how he''s handled the new fame and fortune since!
The year was 1962. The location was Chavez Ravine. The ballpark was newly-opened Dodger Stadium. And it was a Father's Day that Molly Sheridan has never forgotten.
Learn more about the Father's Day Contest runner-ups unique story and Dad.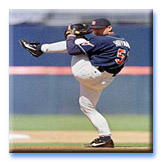 Some professional athletes tend to shy away from the public eye, choosing to focus all of their energy on perfecting their craft and devoting time to their family.
But Trevor Hoffman, the closer for the San Diego Padres, doesn't stop there.
"Joe's book is not only very informative and unique, but it's also very funny!" says Jeff Dotseth, Sports Talk Host at 760 KFMB.
For just $9.95 you too can learn the secrets of enjoying "A Fans' Guide To…The Ultimate Ballpark Tour," plus free advice from Joe on planning your trip! (Iowa cornfields not included!)
Review excerpts from the book here, or quickly download the e-book now!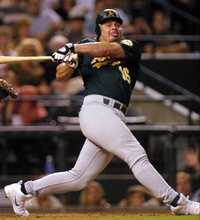 Rumors circulate that 2000 American League MVP Jason Giambi might be dealt.
"Jason, your thoughts?"
"Having a great time and not worried about it," says the slugger.
"All I'm asking for is three quick strikes and to get out of here without getting killed."
Batter Jim Bouton's instructions to umpire Nick Stello are just one of many fascinating stories told at the Nolan Ryan Exhibit Center in Alvin, Texas.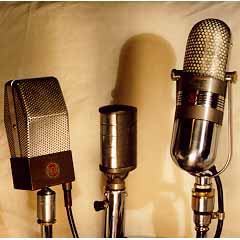 When it comes to silky smooth pipes and eloquent descriptions of the game, there are few better than Jon Miller.
We continue our series on the game's best broadcasters and learn about Miller's fondest baseball memories.
One's a Ramon, the other's a Russ.
But either way you slice and dice it, there two of the baddest, up-and-coming flame-throwers around today.
Learn why the unrelated Ramon Ortiz and Russ Ortiz have so much in common.
Grown men wept when Mickey Mantle died on Sunday, Aug. 13, 1995.
Many people who had never met Mantle felt a sudden emptiness in their lives. It was hard to explain these emotions to anybody who didn''t grow up with baseball in the 1950s and ''60s.
Texas shortstop Alex Rodriguez sends a letter to Boeing, the aviation manufacturer based in Seattle, and encourages company executives to move to the Dallas area.
The truth is, A-Rod is not the first to move beyond his realm as a ballplayer and dabble in the business world, not the first to show that his expertise goes beyond hitting sliders and fielding ground balls. Our content partner, Athlon Sports, went back into their archives and pulled out correspondence from the past.


'