Home
Joe Who?
Scouting Report
Give Us A Sign
Team Up
Latest Scoop
Special thanks to wizard Danny Louten for his help with the site!



Send this article to a friend
Article:

Privacy statement: This site does not sell, rent or trade your e-mail address without your permission. We respect your privacy and do not share any e-mails with other organizations.
"I wake up every day giving thanks to all that I have. With my Dad as inspiration, I promise to bring you my baseball stories straight from the heart. Welcome aboard." - Joe Connor, April 2001, San Diego, Calif., U.S.A.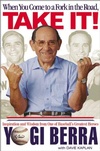 When You Come To A Fork In The Road, Take It!
Want to learn more about a true, original Modern Era Character? Click here and you'll be directed to Modern Era bliss. Yogi Berra truly IS the man. This - mind you - coming from a diehard Red Sox fan for the love of peat!